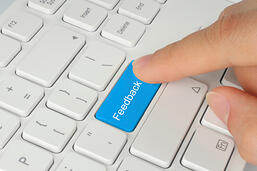 The Illinois Coalition of Appraisal Professionals (ICAP), which works to promote the appraisal profession and its image to both the general public and to users of appraisal services, recently posted results from a survey it conducted with appraisers regarding Fannie Mae's new Collateral Underwriter (CU) application.
Occurring between January 20th and January 31st of this year, the ICAP's survey was designed to measure the general opinion of residential appraisers in regards to the possible impact of Fannie Mae's CU program on appraiser independence. Created by ICAP member Keith Wolf, the survey was distributed to ICAP members, members of 20 other state appraiser groups, as well as additional respondents from various online appraiser groups.
More than 850 appraisers responded to the survey, which asked the following 10 questions:
Should Fannie Mae make CU transparent?
Will you increase fees to cover the extra work CU may cause?
Will CU risk scores cause lenders and AMC clients to request appraisers to fit comps to the CU model?
Does CU transparency violate appraiser independence by influencing choice of sales to get a better CU score?
Do you think the intent of CU is to replace the appraiser?
If you had a technology platform that mirrored CU, would you subscribe to it?
Should E&O insurers offer a CU repurchase risk protection rider to appraisers and lenders?
Who should pay for the insurance rider (appraiser; lender/AMC; both)?
Who will be hurt more by CU risk scores (appraisers; realtors and home builders; consumers)?
If CU became transparent, wouldn't that defeat the purpose of it being a risk management tool?
To see the survey's official results, click here.
Sources:
Illinois Coalition of Appraisal Professionals – icapweb.org
Valuation Review – valuationreview.com