Several weeks ago, Global DMS added a new member to its Technical Support Department to help provide even faster service to the company's robust client base. Daniel McShane began his tenure with the company on January 26th, and brings several years of strong customer support experience with him.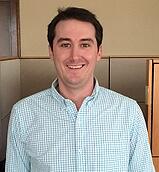 Daniel McShane:
Daniel was hired as a Technical Support Representative, and will be responsible for providing efficient software support to the company's clients utilizing the eTrac® appraisal management platform. He is known for having great communication and customer service skills, and specializes in technical software systems.
Prior to joining Global DMS, Daniel first worked for Compucom as a Configuration Technician. He then moved on to Penn Medicine, where he filled a variety of roles during his tenure. He first worked as a Desktop Engineer, which required him to remotely support the company's clients whenever they needed assistance. He then became a part of the company's End User Support Team, where he provided clients with in-person IT help. In addition, Daniel was also part of a company project that involved installing and troubleshooting encryption software on laptops for about 2,000 clients.