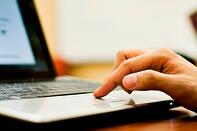 Nearly two weeks ago, Fannie Mae officially launched its much anticipated Collateral Underwriter application, which is designed to perform automated risk assessments of appraisals submitted to the GSE via the Uniform Collateral Data Portal (UCDP).
As part of Collateral Underwriter's implementation, Fannie also introduced a new appraisal risk score, flags, and messages within the UCDP that directly correlate with its new proprietary appraisal risk assessment tool.
The new risk score can be used to segment appraisals by risk profile, resulting in more efficient resource allocation, workflow management, and collateral risk management processes. According to Fannie Mae, the score will be provided in message ID FNM1000 and will be based on Collateral Underwriter's automated assessment on a scale of 1.0 (lowest risk) to 5.0 (highest risk). If a Collateral Underwriter risk score can't be generated on a 1004 or 1073 appraisal form, a "999" will be returned and a message in the FNM09XX series will provide more specific information about why the appraisal could not be scored.
The new risk flags will identify any factors contributing to high risk scores, such as quality issues, over-valuation, and/or property eligibility or policy compliance violations. The new messages will direct reviewers to specific aspects of the appraisal report that may warrant further attention.
In addition, Collateral Underwriter will also analyze several key appraisal components, including data integrity, comparable selection, adjustments, and reconciliation.
It's important to note that the Collateral Underwriter risk score, risk flags, and messages will not affect an appraisal's UCDP submission status. These are simply warnings that are intended to alert users of potential issues, and do not need to be "cleared". However, users are responsible for determining whether further action is required based off these warnings.
For more information, please visit Fannie Mae's official Collateral Underwriter webpage.
To see the full list of the new Collateral Underwriter Appraisal Messages, click here.
Source:
Fannie Mae – fanniemae.com