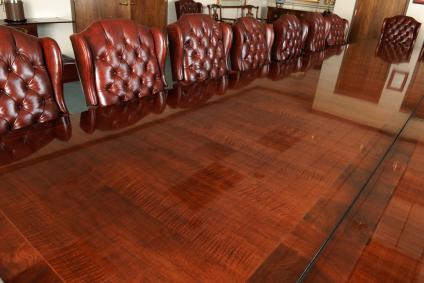 The Appraisal Foundation's new officer and board appointments for both the Board of Trustees as well as for two of the organization's three independent boards have officially begun their new terms, and include professionals from the real estate, personal property, and business valuation disciplines.
Each officer and board appointment was selected during the Appraisal Foundation's Board of Trustees meeting back in November of 2014, and includes the following individuals:
2015 Officers of the Board of Trustees:
Chair – Anthony Aaron
Vice Chair – David Layne
Treasurer – Adam Johnston
Secretary – Tom Callahan
Immediate Past Chair of the Board – Elizabeth von Habsburg
At-Large Members of the Board of Trustees:
Leila Dunbar (3 year term)
Lisa Hobart (3 year term)
Adam Johnston (3 year term)
Appointees to the Appraisal Standards Board:
2015 Chair – Barry Shea
2015 Vice Chair – Maggie Hambleton
J. Carl Schultz (2 year term)
Theddi Chappell (3 year term)
Patricia Atwood (1 year term)
David Hundrieser (3 year term)
Appointees to the Appraiser Qualifications Board:
2015 Chair – Wayne Miller
2015 Vice Chair – Joe Traynor
Jeff Lagrew (1 year term)
Greg Harding (3 year term)
Andrew Parsley (3 year term)
The Appraisal Foundation's independent boards work to ensure that the real estate appraisal profession adequately adapts to the ever-changing industry circumstances so it can continue to successfully move forward. These boards provide appraisers with professional standards so their work remains thorough, up-to-date, and accurate. They also offer voluntary guidance on recognized appraisal methods and techniques to address timely valuation questions, and set the minimum qualifications for real estate appraisers.
More information about these boards can be found on the Appraisal Foundation's website.
Sources:
The Appraisal Foundation – theappraisalfoundation.org
Valuation Review – valuationreview.com