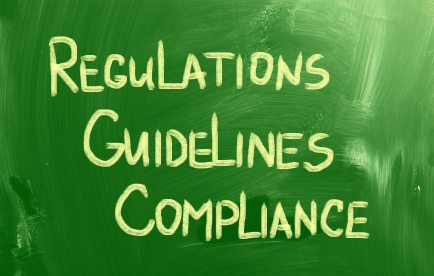 Last month, the Appraisal Foundation's Appraiser Qualifications Board (AQB) released its fourth exposure draft of proposed revisions to the 2015 Real Property Appraiser Qualification Criteria and Guide Note 9. The most significant revision revolves around the background check requirement, which mandates that all applicants for real property appraiser credentials have a clean background that doesn't call public trust into question.
To successfully meet this requirement, applicants must provide state appraiser regulatory agencies with all the necessary documentation to determine their fitness for licensure. Applicants will not be eligible for an appraiser credential if they have been convicted of, plead guilty to, or plead no-contest to any crime that would call into question their fitness for licensure.
As currently proposed, states would have the flexibility to use whatever means they deem necessary to ensure that an applicant doesn't have a negative background history that would call public trust into question. Previous versions required states to conduct fingerprint-based background checks through the FBI.
The newest exposure draft was deemed necessary by the AQB, because of the feedback the board received from previous drafts pertaining to the language in the criteria surrounding background checks. In addition, the AQB decided last April to delay the implementation of the background check provisions by two years—January 1, 2015 to January 1, 2017—due to concerns that suggested states may not be adequately prepared to comply with the new provisions.
Based off these concerns, the AQB decided to take a more generic approach and "clean up" some of the language from the previous exposure drafts. They also established a minimum timeframe of five years for which an applicant must have had a clean background.
The AQB will now take the time to review the plethora of industry comments that have come in regarding this newest exposure draft, and make any updates accordingly.
To see a complete description of the proposed revisions to the 2015 Real Property Appraiser Qualification Criteria and Guide Note 9, check out the Appraisal Foundation's website.
Sources:
Appraisal Institute – appraisalinstitute.org
Appraisal Foundation – appraisalfoundation.org
Valuation Review – valuationreview.com