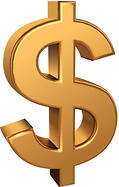 The Federal Reserve Board has officially increased the dollar amount used to determine whether a small loan is exempt from the Dodd-Frank Act's special appraisal requirements that apply to "higher-priced" mortgage loans.
The exemption threshold was raised from $25,000 to $25,500, and became effective on January 1st, 2015. The $500 raise was based on the annual percentage increase in the Consumer Price Index for Urban Wage Earners and Clerical Workers (CPI-W) as of June 1, 2014.
The CPI-W is a subset of the CPI-U index—based on all urban consumers—and represents roughly 28% of the country's population. The $500 adjustment reflects a 2% increase in the CPI-W from April 2013 to April 2014.
Last January, the Dodd-Frank Act amended the Truth in Lending Act (TILA) to require mortgage lenders to obtain a written appraisal based on the physical visit of a home's interior for any loans greater than $25,000. However, provisions within Dodd-Frank specify that this exemption threshold is subject to change based on the annual percentage changes in the CPI-W.
Sources:
The Federal Reserve Board – federalreserve.gov
Valuation Review – valuationreview.com
HousingWire – housingwire.com