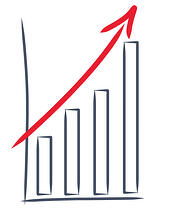 In its annual report to congress, the U.S. Department of Housing and Urban Development (HUD) stated that the Federal Housing Administration's (FHA) Mutual Mortgage Insurance (MMI) Fund is now on a much better financial footing, and will not require another taxpayer bailout. After fixing the problems with its reverse mortgage program, raising fees, tightening underwriting standards, and improving loss mitigation policies, the MMI gained nearly $6 billion in value over the last year, according to HUD's report.
A year ago, the FHA was seeing major losses from both its reverse mortgage program and a record number of defaults, and was granted a $1.7 billion infusion of capital from the U.S. Treasury in order to shore up its reserves and relieve the stress on the MMI fund. Most of the losses in its reverse mortgage program came from millions of homeowners that opted for lump sum payments and then ran into financial trouble.
Following the passage of last year's Reverse Mortgage Stabilization Act—which gives HUD the power to make changes to the FHA's reverse mortgage program without congressional approval—the program saw a complete makeover. The biggest change relates to seniors, who are now limited on how much money they can take out at one time after being approved for a reverse mortgage.
Another major factor for the MMI's improved performance was the 14% drop in delinquency rates for FHA-backed loans, as well as a 16% increase in recovery rates. Thanks to all these efforts, the MMI took in about $21 billion over the past two years and now has about $40 billion in cash reserves available for use.
With all that being said, the MMI still remains below its congressionally mandated level. However, because the fund's performance continues to improve, the FHA will not be requiring another government bailout in order to raise its reserves to a healthy level.
Sources:
U.S. Department of Housing and Urban Development – hud.gov.org
MortgageOrb – mortgageorb.com