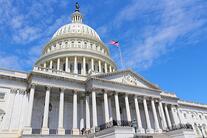 With Republicans gaining the majority in both the House and Senate, it has been widely speculated that GSE reform will be near the top of their to-do-list. Richard Shelby (R-AL) will once again become the Chair of the Senate Banking, Housing, and Urban Affairs Committee in January, and is a longtime advocate of reforming the conservatorship model.
Any major GSE reform that the Republicans could potentially propose though would certainly face an uphill battle, as President Obama still has the power of the veto pen. Furthermore, a general consensus on what a good plan for reform would look like has also yet to be realized – by both parties.
The federal government placed Fannie Mae and Freddie Mac under conservatorship back in September of 2008, and now enjoys billions-of-dollars in profits from the two GSEs, which are being diverted directly into the U.S. Treasury. However, advocates of GSE reform claim that the status quo isn't working for investors, who they say assume all the risk with the loans purchased by both Fannie and Freddie.
Some experts believe that the answer may not be to necessarily eliminate both GSEs, but to merge them into one entity. Both Fannie and Freddie already work together on some issues—including the development and oversight of the new Common Securitization Platform—and many agree that a merger would achieve the goal of the conservatorship placed upon them.
The new Congress may have other ideas, however, as every previous proposal to this point has called for the elimination of both Fannie Mae and Freddie Mac – including the Corker/Warner Bill and the Johnson/Crapo Bill. With that said, the likelihood of a reform bill being passed that mimics these previous proposals is quite slim.
Republicans do not want to see the creation of another giant government entity, as proposed in the Johnson/Crapo Bill, and Democrats believe that both bills do too little to help struggling homeowners. Not to mention, members from both parties are very reluctant to give up the billions-of-dollars in profits that are being funneled into the Treasury because of the current conservatorship.
Assuming any proposed changes actually reach the Senate floor, the Republican majority will still rely on the votes of some Democrats in order to achieve the 67 votes needed to override any presidential veto.
Sources:
DS News – dsnews.com
ValueWalk – valuewalk.com