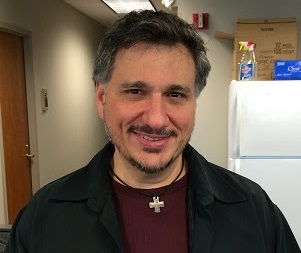 Last month, Global DMS hired Thomas Mauro to join the company's IT Department as the new IT/Production Support Specialist. Thomas began his tenure with Global DMS on November 10th, and is excited by the opportunities that lay in front of him as he begins his new journey with the company.
As the new IT/Production Support Specialist, Thomas will predominantly be responsible for addressing all aspects of the Global DMS production environment – meaning he will work in conjunction with the company's Development Department to ensure that all computer systems and servers are operating efficiently and as designed.
Prior to working for Global DMS, Thomas held numerous jobs in the computer/science field at a variety of locations. From 1985 through 1995, Thomas worked in the Main Frame Computer Operations Departments for Provident Bank, Richardson Vicks/Proctor and Gamble, and Prudential. While at Prudential, he also worked as a Systems Analyst and Programmer.
From 1999 through 2014, Thomas worked for IDCI/PSI Net, Eastern Research, A1 Advertising, Tioga Pipe Supply Company, and Fountainhead Entertainment in a variety of positions, including Network Administrator and Technology Consultant.
Thomas earned his Bachelor of Science degree in Information Science and Technology from Bellevue University, where he concentrated on Web Technologies. In addition, he also earned a Computer Operations (Main Frame) Certificate from a Philadelphia-based trade school back in 1984.