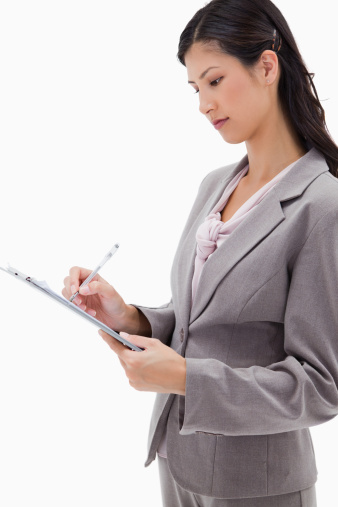 According to the latest "Regulatory & Risk Management Indicator" survey issued by Wolters Kluwer Financial Services, the overall concern by U.S. banks and credit unions in regards to managing compliance obligations and risk has raised roughly 30% over the past two years.
Wolters Kluwer Financial Services, a comprehensive provider of risk management, compliance, finance, and audit solutions and services, first began surveying banks and credit unions about their ability to manage compliance obligations and risk back in January 2013. "The Indicator", as it is known, initially began with a baseline score of 100, but has now risen to a score of 128 following the latest survey that was just conducted this past August.
To help calculate "The Indicator" survey, Wolters Kluwer uses ten main factors. Seven of these factors revolve around direct input from banks and credit unions regarding their top compliance and risk management concerns, while the other three are based on the regulatory data that Wolters Kluwer collects directly.
From a compliance standpoint, 72% of the respondents cited ongoing challenges and concerns in complying with the industry's ever changing regulations. The Consumer Financial Protection Bureau's (CFPB) Truth in Lending Act/Real Estate Settlement Protection Act requirements were of particular concern, with nearly 75% of the respondents noting these requirements as a "significant challenge".
The reporting requirements within the CFPB's new Home Mortgage Disclosure Act continued to be a specific area of concern as well, in which 63% of the respondents cited concerns over the new set of data fields, the challenges of accurately populating those data fields, and updating their technology systems to handle all the changes.
In regards to risk management, overall concern over the ability to effectively manage risk has continued to grow, with 44% of the respondents citing regulatory pressures as a main obstacle in managing risk at the organizational level. Regulatory risk was cited as the top risk concern at 63%, followed by IT risk at 45%, fair lending risk at 38%, and fraud risk at 36%.
In addition, less than 1-in-5 respondents characterized their organizations as having a comprehensive, strategic enterprise risk management program in place. Another 1-in-5 indicated that they understand and manage risks, but have no formal process or programs in place.
For more information on this survey or to see additional results, please click here.
Sources:
Wolters Kluwer Financial Services – wolterskluwerfs.com
MortgageOrb – mortgageorb.com