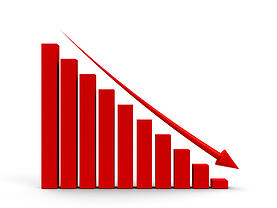 The total amount of mortgage-related complaints filed by borrowers with the Consumer Financial Protection Bureau (CFPB) fell once again in the third quarter of 2014, making it the fifth drop off in the last six quarters according to Inside the CFPB.
After a harsh first quarter, which saw overall complaints with the Bureau rise by 29.1%, both the second and third quarters of 2014 have seen double-digit declines – 14.8% in the second quarter and 14.6% in the third quarter. In regards to mortgages, the CFPB's Consumer Complaint Database showed that consumer complaints fell by 17.6% during the third quarter of this year, and are now down 23.6% from this same time last year.
A closer look at the data reveals that consumer complaints about their home loans—including loan modification, servicing, and application/origination—are down across the board on both a quarterly and year-over-year basis. Since peaking out at 15,239 in the first quarter of 2013, mortgage-related complaints have been slashed by nearly 41%, only totaling 8,995 during the third quarter of 2014.
Sources:
Inside the CFPB – http://bit.ly/1wYLNkc
Inside Mortgage Finance – insidemortgagefinance.com