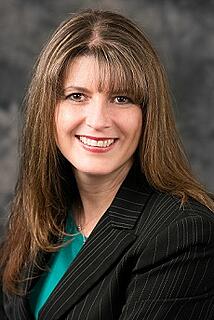 Global DMS' own Jody Collup was recently selected as a recipient of the "2014 Women of Distinction" award by the Philadelphia Business Journal, which includes a total of 31 women from the Philadelphia area that are at the "forefront of taking business in Philadelphia to the next level".
Those selected by the Journal include entrepreneurs, high-ranking executives, and influential attorneys, and are "leading the way" in banking, healthcare, real estate, and many other fields.
In regards to Ms. Collup, Philadelphia Business Journal wrote the following excerpt:
"Jody Collup, Vice President of Global DMS, has taken the technology sector of Philadelphia's mortgage banking industry by storm. After the 2008 recession, Collup's leadership guided the technology firm Calyx Software Inc. through difficult times financially. She maintained a healthy revenue stream against the tide of the economy. After her stint at Calyx, Collup joined Global DMS, where she developed an innovative marketing strategy that evangelized the importance of utilizing valuations as a critical component of the underwriting and risk management process. She designates much of her time to a group called "LemonDrop", which promotes networking among female mortgage professionals. LemonDrop has nearly 1,500 female members."
A special awards ceremony will take place tonight at 5:00pm in Philadelphia at the Vie, a Cescaphe Event Group Venue, where each recipient will be recognized for their achievements. In addition, all the winners will be profiled in a special section of the Philadelphia Business Journal's November 21st weekly edition.
Source:
Philadelphia Business Journal – bizjournals.com