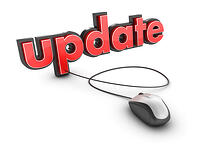 Both Fannie Mae and Freddie Mac are planning to make updates to the Submission Summary Report (SSR) within the Uniform Collateral Data Portal® (UCDP®) on November 16, 2014. According to their official "Release Notification", the Government Sponsored Enterprises' enhancements will include:
Removal of the last page in the SSR:
The current SSR contains two parts, and the second part—located on the last page—will be removed to avoid duplicative information in the report. Also, the Appraisal Findings Detail Report (AFDR) label will be replaced with the "UCDP Submission Summary Report (SSR)" at the top of both Fannie and Freddie's SSR templates.
Full message description column updates:
The column width for the "Full Message Description" column within the UCDP SSR will be expanded to accommodate longer Findings and Hard Stop message descriptions.
It is important to note that no actual changes will be made to the information provided in the SSR as a result of this update – changes are only being made to the display of the report, and no action will be required by lenders or vendors.
To view Fannie and Freddie's official "Release Notification", click here.
Sources:
Fannie Mae – fanniemae.com
Freddie Mac – freddiemac.com