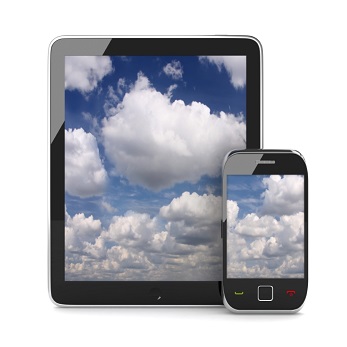 Over the past few years, the proliferation of both mobile devices and their many useful applications has clearly demonstrated how appraisers can leverage the power of mobile communications and computing to improve their overall productivity and revenue.
Mobile technologies—such as smartphones and tablets—have greatly reduced turn-around times and overhead costs, because they allow appraisers to efficiently work from anywhere using single-purposed applications that are designed to automatically streamline and expedite key processes.
However, even with these proven facts, many within the industry have been slow to adopt the latest mobile tools according to a survey conducted by Valuation Review. The newswire's survey showed that only 15.8% of respondents actually use a mobile device to complete on-site appraisal assignments, and that most appraisers are still relying on tried-and-true methods as opposed to today's latest technologies.
What many appraisers are failing to realize is that these tried-and-true methods are becoming outdated in our ever-changing, fast-paced world, and that many lenders and AMCs are now looking for more cost-effective and efficient ways to complete orders.
Trust and ease-of-use seem to be the biggest concerns amongst appraisers when it comes to mobile technologies, but most of today's mobile apps are simple to use and are completely secure. Best of all, they allow appraisers to provide completed appraisal orders to lenders and AMCs more quickly without sacrificing quality.
Appraisers can now directly receive and manage all their orders on their smartphones via mobile apps, which allows them to view their pipelines, accept or decline orders, update their orders' statuses, schedule inspection dates, etc. – all while on the go.
In addition, many of these mobile apps are typically synchronized directly to an appraiser's office system, which provides real-time updates to that said system without the appraiser having to go back and resubmit any data.
It has become clear that appraisers, who arguably spend more time away from their offices than any other mortgage industry professional, need to start utilizing mobile technologies in order to compete in today's fast-paced environment.
Have You Checked out eTrac® ATOM?
At Global DMS, we have officially launched our new mobile app titled eTrac ATOM—Appraisal Tracking on Mobile—which arms appraisers with robust functionality, instant access to information, and communication capabilities that facilitate greater productivity in the field.
For more information, click here.
Sources:
Valuation Review – valuationreview.com