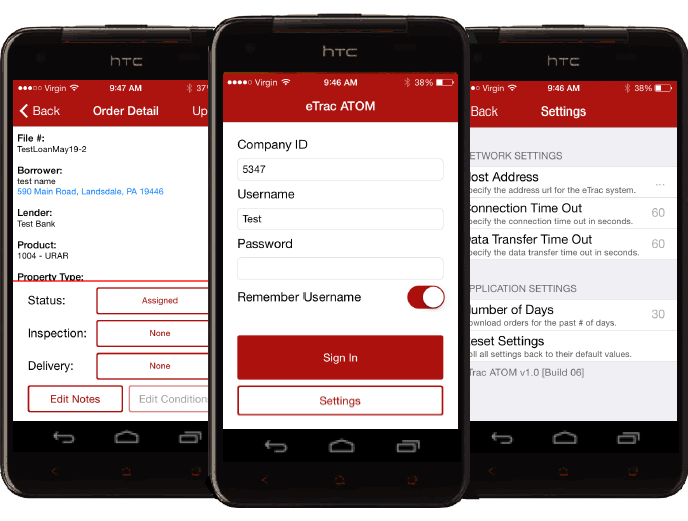 At Global DMS, we have officially launched our new mobile app titled eTrac® ATOM—Appraisal Tracking on Mobile—which arms appraisers with robust functionality, instant access to information, and communication capabilities that facilitate greater productivity in the field.
ATOM gives appraisers easy access to our eTrac appraisal management platform, which lenders, AMCs, and other real estate entities rely on to compliantly automate their entire appraisal process. Appraisers that use the new application can view their pipelines; accept and decline orders; see all open, closed, and canceled orders; update order statuses, along with notations and conditions; contact borrowers to schedule inspection dates; and obtain directions to the property being appraised.
For more information, please view our official press release.