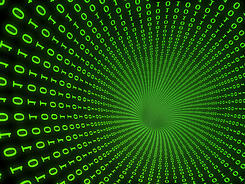 Back in January, Fannie Mae launched proprietary appraisal messages in the Uniform Collateral Data Portal (UCDP) to both assist lenders in detecting data inconsistencies and to improve the overall quality of appraisal data. The Government Sponsored Enterprise (GSE) has planned to implement additional changes to these proprietary messages, but has been unsure of when its implementations will take place – until recently.
Fannie has officially chosen two time-frames for its separate implementations, which are as follows:
December 2014

: Numerous Fannie Mae proprietary appraisal messages will be retired in order to focus lenders' attention on eligibility and compliance messages, and to better align with appraisal policy. These actions are part of a broader collateral strategy to provide enhanced feedback to lenders.

January 2015

: The severity level for 21 Fannie Mae proprietary appraisal messages that relate to eligibility violations will be modified. The severity level will change from a warning message that is automatically overridden, to a hard stop that will require action from the lender (a manual override or the submission of a corrected appraisal) to obtain a "Successful" submission status in the UCDP.
The GSE hopes these above changes will provide even more clarity for lenders, as well as help them identify potential defects earlier on in the appraisal review process.
For more information on these above changes and to see the full list of the 21 proprietary appraisal messages that will be modified, please click here.
Source:
Fannie Mae – fanniemae.com