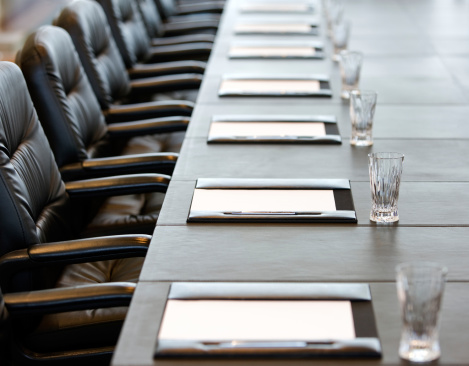 The Consumer Financial Protection Bureau (CFPB) recently appointed several new senior leaders within its organization, as well as new consumer finance experts—all of which work outside the federal government—to its Consumer Advisory Board, Community Bank Advisory Council, and Credit Union Advisory Council.
The CFPB's new senior leaders include:
Patricia McClung – Patricia joins the CFPB as the new Assistant Director for Mortgage Markets. Prior to joining the CFPB, Ms. McClung worked at the Federal Housing Administration (FHA) as the acting Director of Program Development in Single Family Housing, where she was responsible for the Home Mortgage Insurance Division, Valuation Division, and Program Support Divisions.
Janneke Ratcliffe – Janneke joins the CFPB as the new Assistant Director for Financial Education. Prior to joining the CFPB, Ms. Ratcliffe worked as the Executive Director at the Center for Community Capitol at the University of North Carolina at Chapel Hill, where she examined how people and communities utilize financial services.
Will Wade-Gery – Will is now the CFPB's official Assistant Director for Card and Payments Markets after serving as acting Assistant Director since this past January. Prior to joining the CFPB, Mr. Wade-Gery was a partner in the financial services practice at Morrison & Foerster LLP in New York.
The CFPB's newly appointed Advisory Board and Council Members are considered to be experts in consumer protection, financial services, community development, fair lending, civil rights, and consumer financial products or services. They are all representatives of community banks and credit unions and include the following individuals:
Consumer Advisory Board Members:
Ann Baddour – Senor Policy Analyst; Texas Appleseed
Julie Gugin – Executive Director; Minnesota Homeownership Center
Brian Longe – CEO; Wolters Kluwer Financial & Compliance Services
Joann Needleman – VP; Maurice & Needleman P.C.
J. Patrick O'Shaughnessy – President & CEO; Advance America Inc.
Gene Spencer – Senior VP; Stakeholder Engagement, Policy and Research, Homeowner Preservation Foundation
James Van Dyke – Founder & CEO; Javelin Strategy & Research LLC
Community Bank Advisory Council Members:
Angela Beilke – Vice President, Mortgage Department; American Bank & Trust
Michael Gallagher – Senior Vice President, Risk Management Director; Enterprise Bank & Trust Company
Paul Mackin – President & CEO; Think Mutual Bank
Lynda Messick – President & CEO; Community Bank Delaware
John Motley – President; Colonial Savings
David Reiling – CEO; Sunrise Banks
Monica Thomas – EVP; Illinois Service Federal
Christopher Triplett – President, CEO, & CFO; Newport Federal Bank
Kathryn Underwood – President & CEO; Ledyard National Bank
Credit Union Advisory Council Members:
Robert Falk – President & CEO; Purdue Federal Credit Union
Jason Lee – EVP & CFO; Orion Federal Credit Union
Robin Loftus – COO; Heartland Credit Union
James McDaniel – President & CEO; Heritage Trust Federal Credit Union
Robin Romano – CEO; MariSol Federal Credit Union
Ronald Scott – President & CEO; Appalachian Community FCU
David Seely – President & CEO; Kirtland Federal Credit Union
John Winne – President & CEO; Boston Firefighters Credit Union
The new members to the Consumer Advisory Board will each serve 3-year terms, and the new members to both the Community Bank and Credit Union Advisory Councils will each serve 2-year terms.
Sources:
Consumer Financial Protection Bureau – consumerfinance.gov
MortgageOrb – mortgageorb.com