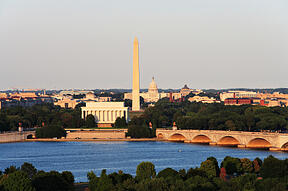 Carol Galante officially announced that she will be stepping down as Commissioner of the Federal Housing Administration (FHA) this fall so that she can take a professorship as well as lead a housing policy group at the University of California, Berkeley.
Galante, who took over as Acting Commissioner of the FHA in July of 2011 before being formerly sworn in as Commissioner in December of 2012, will become Berkeley's first I. Donald Terner Distinguished Professor in Affordable Housing and Urban Policy. She will also serve as Director of the Berkeley Program in Housing and Urban Policy and become the Advisory Board Co-Chair of the Fisher Center on Real Estate Policy.
By installing policy changes at the FHA, which included premium increases, Galante has been credited with stabilizing the weakened mortgage mutual insurance fund (MMIF). The fund could reach its 2-percent statutory capital reserve ratio in 2015, according to the most recent independent actuarial audit of the fund.
Biniam Gebre, who is currently the General Deputy Assistant Secretary of the U.S. Department of Housing and Urban Development (HUD), will become the FHA's Acting Commissioner once Galante departs.
Sources:
Inside Mortgage Finance – insidemortgagefinance.com
MortgageOrb – mortgageorb.com
Bloomberg – bloomberg.com