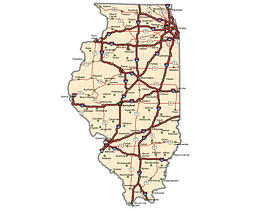 Illinois Senate Bill 3044, a piece of legislation that's seeks to add clarity to Illinois law governing broker price opinions (BPO) and comparative market analysis (CMA), has officially passed within the state legislature and is awaiting the signature of Governor Pat Quinn.
Introduced back in February of this year, S.B. 3044's main intent was to bring Illinois into compliance with federal requirements for the state credentialing of appraisers. It did this by adding definitions of both BPOs and CMAs to the state's Real Estate Appraiser Licensing Act and Real Estate Licensing Act, and by specifying the circumstances under which BPOs and CMAs may be performed by brokers and managing brokers.
S.B. 3044 gives the following definition for a BPO: "An estimate or analysis of the probable selling price of a particular interest in real estate, which may provide a varying level of detail about the property's condition, market, and neighborhood as well as information on comparable sales."
S.B. 3044 gives the following definition for a CMA: "An analysis or opinion regarding pricing, marketing, or financial aspects relating to a specified interest or interests in real estate that may be based upon analysis of comparative market data, the expertise of the real estate broker or managing broker, and such other factors as the broker or managing broker may deem appropriate in developing or preparing such analysis or opinion."
The new bill mandates that a broker or managing broker may provide a BPO or a CMA for compensation in the context of a real estate transaction for any third-party decisions. These professionals may also provide these services for lienholders for reasons other than as the primary basis to determine the market value for a mortgage loan origination transaction.
The bill further stipulates that the activities of a real estate broker or managing broker engaging in the ordinary course of business as a broker will not be considered a BPO or CMA if no compensation is paid to the broker or managing broker – other than compensation based upon the sale or rental of real estate.
In addition, S.B. 3044 also requires the following disclaimer to be added to all BPOs and CMAs: "This is a broker price opinion/comparative market analysis, not an appraisal of the market value of the real estate, and was prepared by a licensed real estate broker or managing broker, not by a state-certified real estate appraiser."
To see the full text of S.B. 3044, please click here.
Sources:
Illinois General Assembly – ilga.gov
Valuation Review – valuationreview.com