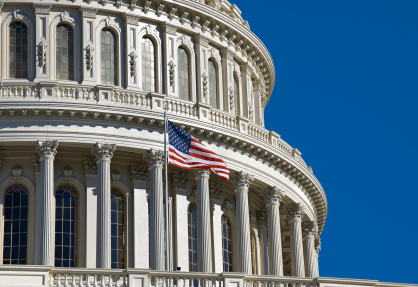 H.R. 5148—known as the Access to Affordable Mortgages Act of 2014—officially passed within the House of Representative's Financial Services Committee by a vote of 31-23 and will now be advanced to the House floor for consideration.
Sponsored by Representative Blaine Luetkemeyer (R-MO), H.R. 5148 would exempt lenders from complying with the appraisal requirements that were put in place by the Dodd-Frank Act for "high-risk" mortgages of $250,000 or less as long as they hold the loan in portfolio for at least 3-years. In other words, the bill would not require full appraisals in such instances.
Rep. Luetkemeyer went on the record saying that his bill was especially necessary for rural communities, where a lack of local appraisers requires bringing in appraisers from miles away to complete full appraisal orders. This, he argued, can add to already escalating closing costs being passed on to consumers.
Despite this potential exemption, the Appraisal Institute still expects many lenders to continue obtaining an appraisal for "high-risk" mortgages of $250,000 or less because it's good business practice.
To see H.R. 5148 in its entirety, please click here.
Sources:
Appraisal Institute – appraisalinstitute.org
Valuation Review – valuationreview.com
Govtrack.us – govtrack.us