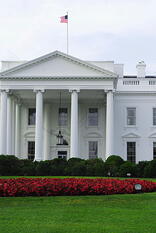 The Obama administration recently announced that it will expand its Home Affordable Modification Program (HAMP) an extra year through December of 2016 by tapping into the Treasury's Troubled Asset Relief Program (TARP) funds, which have remained largely unspent. About $28 billion in TARP funds were set aside for HAMP activities, and as of this past March, only 28-percent of those funds have actually been used.
HAMP will now receive anywhere from $500 million to $1 billion in annual funds from the Treasury and the Federal Housing Administration (FHA), which is quite a jump from the $363 million that the program received from the FHA in 2013.
This is the second time in 2-years that the Obama administration has extended HAMP and its related programs, which haven't lived up to their original expectations that were set back in 2009. The goal was to have at least 4-million permanent modifications completed through HAMP by its original cut-off date of December 31, 2013. As of this past March though, only 1.58-million permanent modifications have been completed through the program.
Even Jacob Lew, the Treasury Secretary, has admitted that HAMP hasn't been as successful as the Obama administration had initially hoped it would be.
"As we know, our initiatives have not been a silver bullet," said Lew according to Inside Mortgage Finance. "But HAMP and our other programs cannot be judged only on what they have directly done for homeowners. HAMP has helped set standards for loss mitigation activities across the industry."
Sources:
Inside Mortgage Finance – insidemortgagefinance.com
StreetInsider.com – streetinsider.com