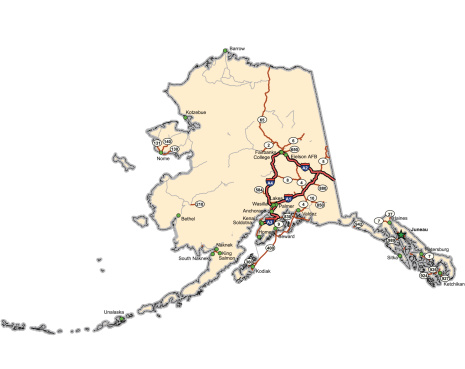 Alaska's governor, Sean Parnell, recently signed Senate Bill 129 into law, which has amended the state's existing real estate appraiser legislation to comply with the requirements of the Financial Institutions Reform, Recovery, and Enforcement Act of 1989 – which was itself amended by the Dodd-Frank Act back in 2009.
Sponsored by Senator Anna Fairclough (R-District M), S.B. 129 became effective immediately on June 20, 2014 and made the following changes to Alaska's real estate appraiser law:
Extended the termination date of the Board of Certified Real Estate Appraisers by 4-years.
Established a clearer pathway to license reciprocity with other compliant states.
Allows the board to now issue a general or residential real estate certificate to a person who does not meet normal requirements if the board deems them otherwise qualified.
Removed trainee/supervisor programs from existing state law, and now allows the board to implement the programs through regulations.
Lengthened record-retention requirements for appraisers from 3-years to 5-years – only applies to records created on or after the new law's effective date (June 20, 2014).
Clarified requirements for cases involved in litigation.
Alaska reworked its real estate appraiser law to comply with the Dodd-Frank Act's new standards, which mandate that any requirements established by states for certified real estate appraisers, trainees, and supervisors must meet or exceed the minimum Appraiser Qualification Board (AQB) requirements. This has been a common occurrence throughout the country over the past few years, with South Carolina, Hawaii, and Louisiana recently amending their appraiser laws as well.
Sources:
The Alaska State Legislature – legis.state.ak.us
Valuation Review – valuationreview.com