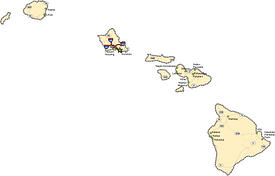 In regards to appraisers acting as arbitrators, Hawaii's state legislature recently enacted a new law that requires arbitration awards, records of awards, and related supporting materials to become public records. Known as House Bill 1830, the new law has officially been in effect since July 1st.
The main goal of this new bill is to improve and protect the process by which real estate appraisers—when acting as arbitrators to determine fair market value, fair market rent, or fair and reasonable rent of leasehold property—fully and publicly record arbitration awards, along with the record of the arbitration award and any supplementary, dissenting, or explanatory opinions.
In theory, House Bill 1830 should help improve Hawaii's economy and protect its residents by making data related to industrial and commercial ground lease valuations and rents available to the general public.
Licensed or certified real estate appraisers that are named or appointed in a submission agreement to appraise or arbitrate are now required to record the following information with Hawaii's Bureau of Conveyances:
All arbitration awards
Records of awards – if separately issued
Any supplementary, dissenting, or explanatory opinions on awards
This information must be recorded with the Bureau within 90 days of the notification of the determination of the award to the parties. No agreement between the parties and the appraisers acting as arbitrators may preclude or deny this recording requirement above.
In addition, House Bill 1830 states that those who fail to comply with its provisions will be in violation of their real estate appraiser license or certification requirements.
To see an official copy of the new law in its entirety, please click here.
Sources:
Hawaii State Legislature – capitol.hawaii.gov
Appraisal Institute – appraisalinstitute.org
Valuation Review – valuationreview.com