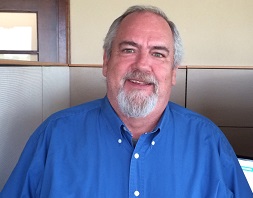 Last week, Global DMS hired David Reber to join the company's Customer Support Department as the new Technical Support Representative. He began his tenure with Global DMS on July 21st, and is excited by the opportunities that lay in front of him as he begins his new journey with the company.
As the new Technical Support Representative, David will be primarily responsible for providing eTrac® system support for Global DMS' client-base via phone calls, instant messaging, and emails. He will also help test system updates that are made to eTrac via the company's Development Department before their initial go live dates to ensure that all components are working correctly.
Prior to working for Global DMS, David first worked for Verizon as a Help-Desk Analyst. While there, he received two promotions – first to Help-Desk Supervisor and then to Help-Desk Coordinator, where he helped support over 12,000 unique users. David then moved on the New Jersey Department of Health and Senior Services, where he worked as the Help-Desk Supervisor within their Office of Information Technology. While there, he helped support over 9,000 unique users.
David's final stop before coming to Global DMS was at eBay Enterprise, where he filled the company's Production Support Analyst position. While there, he was responsible for the support of over 100 eCommerce clients.
David attended both East Stroudsburg University as well as Gwynedd-Mercy University.