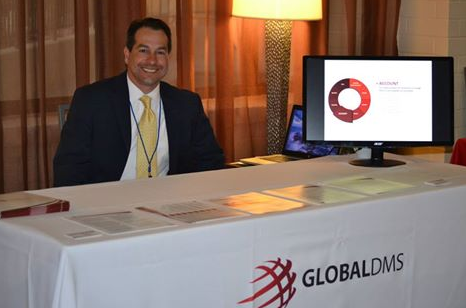 Next week, Global DMS' Chris Palermo will be at the Trump Taj Mahal Casino Resort in Atlantic City, NJ for the NJAMB's Tri-State Wholesale Lending Fair. Those that attend this beneficial conference will be given a unique opportunity to network and make key contacts that could prove crucial to the future of their business.
The conference will also feature a decent exhibitor lineup and a wholesale lending panel session titled, "Originating in the QM World", which will feature several top industry speakers and get you caught up on all the latest industry developments. For more information, please view the conference's official webpage.
Global DMS Involvement:
Global DMS will be in attendance for the duration of the conference, and is excited by the opportunity to meet the many renowned professionals that will be present there. Our company's Sales Manager, Chris Palermo, will be on site to answer any questions you may have about our business or its products.
Please feel free to check in with Chris at any time to learn more about our eTrac® Platform, its numerous applications, as well as its multiple software integrations that will be sure to provide you with all your appraisal management needs.
About Global DMS:
Founded in 1999, Global DMS caters to lenders, AMCs, appraisers, and other real estate entities, and is the mortgage industry's preeminent provider of residential and commercial real estate appraisal management technology. Our all in one collateral management solution known as eTrac promotes compliance, improves workflow, and is completely cost-effective thanks to its cloud-based design.