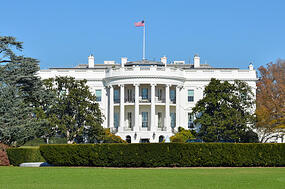 A couple weeks ago, President Obama officially nominated San Antonio Mayor Julian Castro to be the next Secretary of Housing and Urban Development (HUD). Castro's nomination was brought about after HUD's current Secretary, Shaun Donovan, decided to step down to become the Director of the Office of Management and Budget (OMB).
This potential move from San Antonio to Washington could be quite significant for Castro, who is considered to be a rising star within the Democratic Party. The 39-year old, 3-term mayor initially gained national recognition when he became the first Hispanic to deliver a keynote address at the 2012 Democratic National Convention, and many have already begun speculating that this nomination will likely lead to him being picked for Vice President in 2016.
Earlier in the year, rumors became wide-spread that Donovan would eventually step down from HUD to take another post within the Obama Administration. He has served as the Secretary of HUD since 2008, and has been a key point person on reform legislation for Fannie Mae and Freddie Mac – which has been proposed numerous times in both the House and Senate, but has yet to become a reality.
Donovan's opening to become Director of the OMB came after its former Director, Sylvia Mathews-Burwell, moved on to the Department of Health and Human Services. Obama expressed confidence in both Castro and Donovan, and hopes they both will be confirmed by the Senate without delay from politics.
About Castro:
Julian Castro has been San Antonio's mayor since 2009, and is the youngest mayor of a major American city. A graduate of Stanford University and Harvard Law School, Castro began his political career at age 26 when he became the youngest Councilman ever elected in San Antonio. His twin brother, Joaquin Castro, represents Texas' 20th district (which includes parts of San Antonio) in the U.S. House of Representatives.
Sources:
Brenner Brief – brennerbrief.com
MortgageOrb – mortgageorb.com
Inside Mortgage Finance – insidemortgagefinance.com