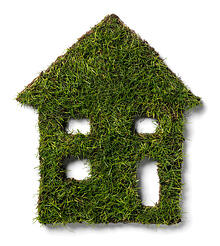 The Appraisal Institute recently published a new book titled, Residential Green Valuation Tools, which provides an elaborate overview of how to evaluate "green" and energy efficient homes. Written by Sandra Adomatis, this new book is designed to help educate appraisers on the latest features within energy efficient homes so they can better determine how "green" a property truly is.
Residential Green Valuation Tools explores the six key features that classify a property as "green"—site, water and energy efficiency, indoor air quality, materials, operations, and maintenance—and provides the following:
A comprehensive overview of the valuation of high-performance homes
Case studies illustrating common scenarios and valuation problems
Detailed instructions on how to complete the AI Residential Green and Energy Efficient Addendum form
Tips for appraising Energy Star homes, passive solar houses, solar photovoltaic systems, and net-zero energy homes.
Appraisers that value "green" homes are pioneers within a new spectrum of the industry and face unique challenges as a result. The Appraisal Institute's new book will provide these appraisers with the necessary methods and resources to meet these new challenges head-on so they can become a "green-friendly appraiser".
Residential Green Valuation Tools is now available for purchase on the Appraisal Institute's website.
About the Author:
Sandra Adomatis (SRA, LEED Green Associate) is a practicing real property appraiser and consultant at Adomatis Appraisal Service. She is a state-certified general appraiser, and earned her LEED Green Associate credential from the Green Building Certification Institute in 2013. Sandra is currently a member of the Appraisal Institute's Admissions and Designation Qualifications Committee, and is a past Vice Chair of the National Education Committee.
Sources:
Valuation Review – valuationreview.com
Appraisal Institute – appraisalinstitute.org