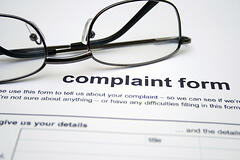 According to new analysis by Inside Mortgage Finance, the total number of consumer complaints sent to the Consumer Financial Protection Bureau (CFPB) in regards to mortgages fell by 29.3% during the first quarter of 2014 in comparison to last year's Q1 levels.
With that said, the total number of consumer complaints to the CFPB actually rose by 34%, but the mortgage industry's strong year-over-year performance was due in large part to the 46.8% dip in grievances regarding loan modifications.
Some have speculated though that this drastic drop in grievances was directly correlated to the housing market's continual recovery and not to improvements made by mortgage servicers. This is because complaints about mortgage servicing actually increased by 21.4% – the only data field to rise among the 6 mortgage-related categories that are tracked by the CFPB.
Another concerning stat showed a 29.2% decrease in the number of mortgage-related complaints that were responded to in a timely manner, as compared to Q1 2013. However, the timely response rate for the mortgage industry overall was at a healthy 97.4%, which helps to show that many within the industry are making a serious effort to resolve a consumer's problem in an efficient and responsible manner.
In other areas of the mortgage industry, complaints dealing with loan applications and other origination-related issues fell by 26.7% in comparison to 2013's Q1 levels.
Source:
Inside Mortgage Finance – insidemortgagefinance.com