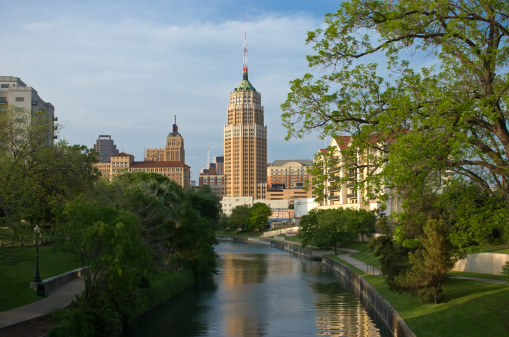 Next week, Global DMS will be at the Hyatt Regency Hill County Resort and Spa in San Antonio, Texas for the TMBA's 98th Annual Convention, where we will be exhibiting our flagship product eTrac® in booth #40. This year's convention will present many opportunities for the entire mortgage community, and is providing an expanded program not seen in previous years.
It will feature a large exhibitor lineup, top industry speakers, and unique networking opportunities, in which attendees can get caught up on all the latest industry developments, exchange perspectives with peers, and connect with valuable service providers that can help take their business to the next level.
To view the conference's official webpage, please click here.
Global DMS Involvement:
Global DMS' SVP of Sales, Robert Niess, will be in attendance for the duration of the convention, and is looking forward to the opportunity to both connect and reconnect with the many renowned professionals that will be present.
If you plan on attending, be sure to check in with Robert at booth #40 to learn more about our company and its products – including our eTrac platform, its numerous applications, as well as its numerous integrations.
About Global DMS:
Founded in 1999, Global DMS caters to lenders, AMCs, appraisers, and other real estate entities, and is the mortgage industry's preeminent provider of residential and commercial real estate appraisal management technology. Our all in one collateral management solution known as eTrac promotes compliance, improves workflow, and is completely cost-effective thanks to its cloud-based design.