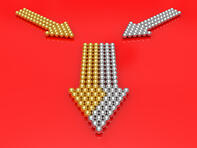 Global DMS' eTrac® Enterprise platform has been seamlessly integrated with the CoreLogic® ChannelMaster® Enterprise Lending Solution (ELS), allowing ChannelMaster users to compliantly order and process appraisals, attain real-time status updates, establish transparency and control, and return completed appraisal files directly from within their native ChannelMaster platform.
"It's important for mortgage lenders to make their processes as seamless as possible to prevent users from having to jump to another application in order to complete tasks," said Vladimir Bien-Aime, President and CEO of Global DMS. "Our integration with the CoreLogic ChannelMaster ELS enables loans to move through the appraisal process unencumbered by manual touch points between systems."
For more information, please view the official press release.