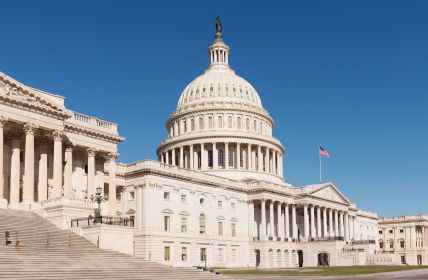 It's no secret that the Republican-controlled House of Representatives is seeking to change the way the Consumer Financial Protection Bureau (CFPB) operates, but many have speculated that their cries will end in vain due to the Democrat-controlled Senate and White House which fully support the bureau and its initiatives.
Republican leaders—many of whom opposed the CFPB's formation in 2011 under the Dodd-Frank Act—have continuously expressed their concerns that the bureau could overstep its bounds in terms of regulatory oversight and actually cause more harm to the mortgage market than good. They have argued that the regulator itself not only needs its own oversight, but needs to be more transparent and accountable.
They fear that the CFPB's new mortgage rules are overly aggressive and will restrict credit to the point where millions of Americans may no longer qualify for mortgages. They also fear that the CFPB is growing too fast and that its budget—which is controlled by the Federal Reserve and not Congress—is growing out of control.
In an effort to alleviate these concerns, the U.S. House passed a Republican-backed bill last month known as the Consumer Financial Freedom and Washington Accountability Act (H.R. 3193) by a vote of 232-182, in which all 222-Republicans and 10-Democrats voted for the bill. Sponsored by House Financial Services Committee member, Sean Duffy (R-WI), the new bill aims to bring greater accountability and transparency to the CFPB.
H.R. 3193 would substantially change the way the CFPB operates by replacing the bureau's single director with a 5-member board, subjecting the federal agency to the regular appropriations process, and making it a stand-alone independent agency rather than a bureau within the Federal Reserve System.
In addition, the new bill would also set the salaries for CFPB employees based off the General Services scale, prohibit the bureau from using a consumer's personal financial information without their knowledge and consent, and prevent it from undermining the safety and soundness of U.S. financial institutions through regulatory overreach.
The bill now moves to the Democrat-controlled Senate, where it will likely be defeated due to the majority's support of the CFPB. Even if it does somehow pass within the Senate, President Obama has already threatened to veto the bill. However, the fact that H.R. 3193 received the support of 10-Democrats in the House suggests that the bill shouldn't be written off entirely – especially if Republicans take control of the Senate as a result of the upcoming November elections.
Sources:
Mortgage Orb – mortgageorb.com
Inside Mortgage Finance – insidemortgagefinance.com