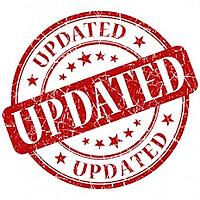 The Mortgage Industry Standards Maintenance Organization (MISMO) has released version 3.3 of its Residential Reference Model, in which new data points and structures were added to help cover the recently enacted federal mortgage regulations and reporting requirements – such as the Consumer Financial Protection Bureau's (CFPB) Integrated Closing Disclosures.
The new data points and structures will also cover HOEPA High Cost loans, Fannie and Freddie's Uniform Mortgage Data Program (UMDP), the Federal Housing Administration's (FHA) Automated Underwriting (TOTAL Scorecard), and Ginnie Mae's Pool Data Delivery dataset. A strengthened and enhanced Logical Data Dictionary format was also rolled out with version 3.3, which will help industry participants facilitate a more efficient path to implementation via industry standards.
In addition, MISMO also released its Version 3 Reference Model General Information Guide. The organization's new information guide is designed to provide industry professionals with an overview of the 3.x version of the MISMO Reference Model to help alleviate any confusion.
Both the updated Residential Reference Model and its new guide are currently under "candidate recommendation status", which means they have been thoroughly reviewed by a range of organizations and industry participants and MISMO feels they are now ready for widespread use.
For more information on version 3.3 of MISMO's Residential Reference Model, please click here.
About MISMO:
MISMO is the voluntary standards development body for the mortgage industry. Voluntary use of MISMO standards reduces processing costs, increases transparency, and boosts investor confidence in mortgages as an asset class, while creating cost savings for the consumer. For more information, please visit mismo.org.
Sources:
MortgageOrb – mortgageorb.com
Reverse Mortgage Daily – reversemortgagedaily.com
MISMO – mismo.org