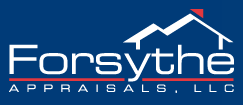 Forsythe Appraisals—the largest independent provider of residential real estate appraisals in the United States—is now leveraging Global DMS' eTrac® platform to automate their workflow, facilitate their client and branch-level communications, monitor their appraisal order statuses, handle their review and fulfillment, and provide all the essential reporting and accounting functions for their appraisal transactions.
"Since implementing Global DMS' platform, we have realized very measurable gains in efficiency, productivity, and tracking while reducing our IT spend using their comprehensive Web-based appraisal management technology," said John Forsythe, President and CEO of Forsythe Appraisals. "While our proprietary platform worked very well, we saw greater efficiencies in Global DMS' platform and how it meshed with our specific workflows and internal processes. Our users love the system, and find it has made a big difference in how they do their jobs."
For more information, please view the official press release.