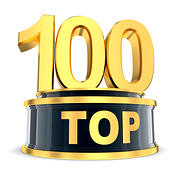 HousingWire has released its 2014 HW TECH100 list—the media company's new annual list that highlights the most innovative technology firms in the U.S. housing economy—in which Global DMS was selected as an honoree due to our continual innovation within the real estate valuation management spectrum.
When devising its inaugural list, HousingWire looked at technology companies that offer solutions focusing on one or more of the following industry sectors: residential mortgage lending, residential mortgage servicing, residential mortgage investments, and residential real estate. HousingWire's new program is the first to look at technology across the entire housing economy, and more than 400 technology firms either applied or were nominated by readers for its inaugural 2014 HW TECH100 list.
"With more than 400 firms under consideration this year, selecting 100 was incredibly difficult – and making the cut should be considered a distinct honor," said HousingWire's Executive Editor, Jacob Gaffney. "What really stands out to me is this: for the firms included in the 2014 HW TECH100, the average reported customer growth rate year-over-year was a whopping 359-percent. This tells me that innovation is really taking off when it comes to the future of the housing economy."
Innovation represented the center of this contest, and every application HousingWire received was thoroughly examined for an innovation that met one of the following six criteria: unique solution, elegant implementation, market influence, growth, market potential, and "something else entirely".
"I'd like to congratulate all of this year's HW TECH100 honorees," said Richard Bitner, President of HousingWire. "Achieving this level of recognition isn't easy, and requires a strong commitment to both innovation and execution that can make ideas a reality. This year's list demonstrates that the future of the U.S. housing economy is a bright one."
About HousingWire:
HousingWire is the nation's most influential news source covering the U.S. housing economy, spanning residential mortgage lending, servicing, investments, and real estate operations. The company's news, commentary, magazine content, industry directories, and events give more than one million industry professionals each year the insight they need to make better, more informed business decisions. Learn more at http://www.housingwire.com.
About Global DMS:
Founded in 1999 and headquartered in Lansdale, Pennsylvania, Global DMS is the mortgage industry's preeminent provider of commercial and residential real estate valuation solutions catering to lenders, servicers, AMCs, appraisers, and other real estate entities. The company's solution set is cost effectively delivered on a software-as-service (SaaS) transactional basis that ensures compliance adherence, reduces costs, increases efficiencies, and expedites the entire real estate appraisal process. The company's solutions include its eTrac valuation management platform, eTrac WebForms, Global Kinex, AVMs, the MISMO Appraisal Review System (MARS), and AMCmatch.com. For more information, please call us at (877) 866-2747.
Source:
HousingWire – housingwire.com