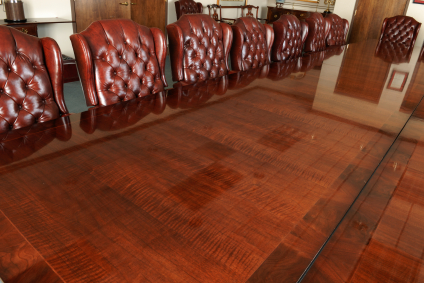 The Appraisal Foundation has officially begun its annual search for qualified candidates to serve on its Board of Trustees, and completed applications for the vacancies must be submitted to the foundation by March 14, 2014. As of December 31, 2013, there were 3 at-large trustee seats available.
Two of the seats under consideration for the Board of Trustees are earmarked for both a representative from academia as well as a licensed and certified real estate appraiser that's not affiliated with an appraisal sponsor of The Appraisal Foundation. The individuals that get selected for these positions on the Board of Trustees will serve 3-year terms beginning on January 1, 2015.
The foundation is looking for individuals with management and oversight experience that have strong leadership backgrounds. Recognized business, government, non-profit, and academic leaders with an interest in the valuation spectrum are encouraged to apply, and can do so by clicking here.
Board of Trustees Overview:
The Appraisal Foundation's Board of Trustees is the governing body of the foundation, and trustees are charged with funding the work of—and appointing members to—the Appraisal Practices Board (APB), Appraiser Qualifications Board (AQB), and Appraisal Standards Board (ASB). They are also in charge of providing the oversight of these 3 boards.
The Board of Trustees only meets twice a year, once in the spring and once in the fall, but trustees are also expected to serve on committees that meet throughout the year via telephone. Trustees are completely reimbursed for all travel expenses, but are not compensated for their time.
Sources:
The Appraisal Foundation – appraisalfoundation.com
Valuation Review – valuationreview.com