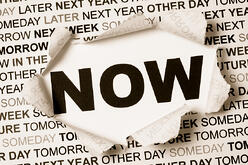 Mel Watt, the former Democratic Congressman from North Carolina, has been quite busy at the Federal Housing Finance Agency (FHFA) since being sworn in as Director of the federal regulator a little over a month ago. In this short amount of time, Watt has already delayed an agency policy change that was set to take effect this year, and has also named four members to his team of advisors.
G-Fee Increase Gets Delayed:
On January 8th, Watt announced that the FHFA would delay the recently announced guarantee fee (g-fee) increase that Acting Director, Ed Demarco, had put into motion back in December 2013. Demarco's plan was to increase the base g-fee for all mortgages by 10 basis points, update the up-front g-fee grid, and eliminate the up-front 25 basis point adverse market fee that has been assessed on all mortgages purchased by Fannie Mae and Freddie Mac since 2008.
The FHFA said that Fannie and Freddie will delay the planned increases while Watt and company evaluate their likely impact. The Government Sponsored Enterprises (GSE) will then give no less than 120 days notice after the evaluation process has been completed before implementing any changes.
Before this delay was put in to place, the price changes were supposed to become effective on both April 1st for loans exchanged for mortgage-backed securities and in March for loans sold for cash.
Appointment of Four Special Advisors:
On January 10th, Watt announced the appointments of four special advisors, which will provide counsel on policy and strategic decisions at the FHFA. The new advisors are as follows:
Megan Moore – Megan joins the FHFA as the new Intergovernmental Advisor. She worked at the U.S. Department of the Treasury since June 2009, and also worked in the U.S. House of Representatives from 2006 to 2009. Megan holds a Master's degree in Public Administration from Baruch College at City University of New York, and has a Bachelor's degree from Howard University.
Bob Ryan – Bob joins the FHFA as the new Industry Advisor. He was previously the Senior Vice President of Capital Markets at Wells Fargo Home Mortgage, and served as a Senior Advisor to U.S. Department of Housing and Urban Development (HUD) Secretary Shaun Donovan from 2009 to 2012. Bob also served as the First Chief Risk Officer at the Federal Housing Administration (FHA), and worked at Freddie Mac for 26 years. He earned a Bachelor's degree in Business from George Mason University.
Eric Stein – Eric will initially serve as the FHFA's Acting Chief of Staff, but will later become the Consumer Advisor. He was previously the Senior Vice President at Self-Help and the Center for Responsible Lending, and was with the organization for the past seventeen years. Eric also served as the Deputy Assistant Secretary for Consumer Protection at the Treasury Department from 2009 to 2010. He holds a Law degree from Yale University and a Bachelor's degree from Williams College.
Mario Ugoletti – Mario is the only appointee with experience at the FHFA, and will serve as Watt's Agency Advisor. He has spent the last five years working at the FHFA as a Special Advisor for Ed Demarco, and spent the previous five years before that as the Director of the Office of Financial Institutions Policy at the Treasury Department – where he has a total of fourteen years of experience. Mario holds a Ph.D. in economics from Penn State University.
Sources:
Valuation Review – valuationreview.com
Federal Housing Finance Agency – fhfa.gov
American Banker – americanbanker.com