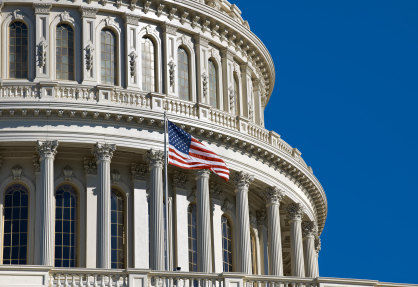 Last month, both Mike Crapo (R-ID) and Tim Johnson (D-SD)—the Senate Banking Committee's top Republican and Democrat—stated that they remain "bullish" on moving housing finance reform legislation to the Senate floor sooner rather than later in 2014.
Though missing their ambitious deadline of clearing a housing finance reform bill by the end of 2013, Senator Johnson blamed the 16-day government shutdown and other "curveballs" for his committee's shortcoming. With that said, progress was still made last fall by the Senate Banking Committee, which held 12 hearings on housing/GSE reform.
According to Johnson, the committee has been working to address concerns about private capital, affordability, regulatory structure, small-lender access, multifamily housing, servicing, private-label securitization, and developing a thoughtful transition plan. They are striving to superimpose their own improvements upon the reform legislation that was filed last June by Senators Bob Corker (R-TN) and Mark Warner (D-VA)—known as the Corker-Warner Bill—in which Senator Crapo has remained adamant on retaining a strong first-loss position for private capital.
Both Senator Corker and Senator Warner have said that they would very much like to see a mark-up of their bill as soon as possible, and it has also been reported that the Obama Administration wants a bipartisan bill to clear the Senate Banking Committee to at least serve as the "baseline" for the next Congress.
The committee's top dogs haven't set any new deadlines as of yet, but lawmakers and industry experts agree that the window is beginning to close. They have speculated that if a GSE reform bill doesn't move out of the committee or clear a vote on the Senate floor by the end of this year, the chances of creating an impactful legislative solution for Fannie Mae and Freddie Mac is virtually slim-to-none.
Sources:
Inside Mortgage Finance – insidemortgagefinance.com
National Mortgage News – nationalmortgagenews.com