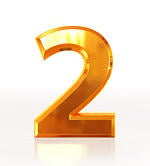 Fannie Mae recently sent a notice to the industry that provided an update on its ULDD Phase 2 initiative, in which the GSE provided information on the initiative's new data points, delivery requirements, and Phase 1 revisions that were deferred from the original ULDD Phase 2 specifications.
"Fannie Mae ULDD Phase 2 Update" Overview:
Fannie Mae is in the process of updating its Fannie Mae ULDD XML Data Reference: Appendix D Specification to provide additional implementation notes and guidance on the 17 new data points that will be included in the GSE's ULDD Phase 2 implementation. This implementation is set for 2015, and the exact date will be announced by the end of the 1st quarter of 2014.
With that said, the Application Received Date for ULDD Phase 2 data collection is still scheduled for March 1, 2014. In order to assist lenders with their implementation of the new data for Freddie Mac, Fannie has configured its Loan Delivery system to allow all the new data in the XML file, but will treat it as optional until it is fully implemented into the application in 2015.
As a reminder, Fannie Mae's ULDD Phase 2 initiative contains the following:
6 new data points that will be Required (R) by
both GSEs
10 new Conditionally Required (CR) data points
1 new Conditionally Independent (CI) data point –
which is Optional (O) for Fannie Mae
ULDD Phase 1 data point revisions that do not
require a code change to implement.
ULDD Phase 2 was originally set to have 19 new data points, but Fannie decided to move 2 of them to the joint Fannie Made and Freddie Mac ULDD Phase 3 initiative. They also delayed several revisions to ULDD Phase 1 data points that required changes to coding.
To view the full version of Fannie Mae's ULDD Phase 2 Update and to see a table of the 17 new data points that are included in the ULDD Phase 2 initiative, please click here.
Source:
Fannie Mae – fanniemae.com