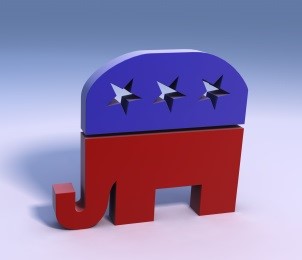 Remaining steadfast to their beliefs, Senate Republicans recently blocked the confirmation of Representative Mel Watt (D-NC) as director of the Federal Housing Finance Agency (FHFA). Watt and his democratic companions only needed a handful of Republican votes to get the 60 that were necessary to win the confirmation, but fell just short at 57.
All but 2 Republicans, Richard Burr (R-NC) and Rob Portman (R-OH), voted against moving Watt's nomination to a final debate, and cited several concerns over his qualifications for the job – which is viewed as critical to the future of housing finance reform.
For starters, Republicans fear that Watt will promote principal reduction and the easing of mortgage standards, putting the American taxpayer and homeowner at risk all over again. They've also argued that he isn't qualified to lead the FHFA due to the fact that he is a current lawmaker in the House of Representatives.
Senate Democrats could still bring Watt's nomination back to the floor, and both the Obama Administration and Senate Majority Leader Harry Reid (D-NV) have remained optimistic that they can convince more Republicans to support Watt. With that said, the chance of them gaining support from additional Republicans seems remote at this point, and it's currently unknown if Watt even wants to continue seeking the nomination.
Many Republicans would actually prefer Edward DeMarco—the current acting Director of the FHFA—to to remain in charge, because of his role in reducing taxpayer expenditures on Fannie Mae and Freddie Mac. They also agree with his opposition to the concept of offering forbearances to underwater homeowners.
Sources:
Mortgageorb.com
Bloomberg.com