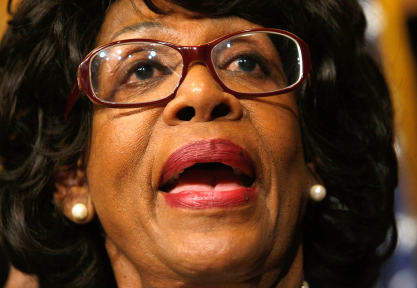 Representative Maxine Waters (D-CA) indicated that she plans to create an alternative housing finance reform bill to rival Jeb Hensarling's (R-TX) Protecting American Taxpayers and Homeowners Act (PATH Act). The top Democrat on the House Financial Services Committee said that her legislation would be "quite different" from Hensarling's bill, and also noted that it's still an open question as to whether the PATH Act even has enough support to move to the House floor.
Waters has been one of the louder critics of Hensarling's plan, arguing that it's not a viable solution to housing reform. Many other Democrats have also expressed their displeasure with the PATH Act, warning that it would undermine the 30-year mortgage and fail to help low-income borrowers and renters. They also have concerns about the PATH Act's intent to remove a government guarantee from the secondary market against the wishes of numerous stakeholders, including the National Association of Realtors and the National Association of Homebuilders.
Waters recently mentioned that she would pursue an "alternative approach" when crafting her legislation to make it align with a set of principals that House Democrats released back in July. Besides that note however, she has remained rather vague on the subject overall – not providing any exact details on what her new bill will contain or when it would be released.
It would appear though that Waters has some time to figure out all the details of her new bill after House Majority Leader, Eric Cantor(R-VA), excluded mortgage finance reform from the House's legislative agenda for the fall congressional session. While Cantor did say that the agenda's list is not exhaustive, many still believe that the PATH Act faces long odds of getting to the floor by year's end due to the other major issues facing the House right now – including the federal budget, debt ceiling, and Syria.
Even with the PATH Act's lack of overall support, many analysts still feel that it's extremely unlikely that Waters' bill would come up for a standalone vote in both the committee and the House floor. They do feel however that any legislation authored by Waters and other House Democrats could ultimately influence the formation of a final housing reform bill, especially considering that the subject probably won't be discussed now until sometime in 2014.
PATH Act Overview:
The PATH Act, which was both introduced to and passed within the House Financial Services Committee in July 2013, would unwind Fannie Mae and Freddie Mac within 5 years and remove a government guarantee from the secondary market. It would end the taxpayer-funded bailout of the Government Sponsored Enterprises (GSEs), and give consumers more options in determining which mortgage product best suits their needs.
Additionally, it would encourage greater borrower equity by increasing the Federal Housing Administration's (FHA) minimum down payment to 5% for all non-first-time borrowers, and establish a credit risk sharing program between the FHA and private sector that covers at least 10% of the agency's new business each year.