Over the past two weeks, Global DMS has added two new members to its employee base to help support the growing business. Chris Palermo (Sales Manager) and Sandi Lopez (Senior Account Manager) have both joined the company's Sales Department, and bring impressive resumes and past experiences with them as they begin their new journeys with Global DMS.
Chris Palermo:

Chris began working for Global DMS on August 19, 2013 as the new Sales Manager, and is primarily responsible for generating sales of the company's eTrac Platform within the mortgage lending sphere. He will also utilize his twenty-plus years of mortgage lending experience to work directly with Global DMS' current lender clients to ensure that all their needs are being met in a timely and professional manner.
Prior to joining Global DMS, Chris first worked at MBNA America from in 92' as both the company's Senior Credit Analyst and within their Marketing Department. He was responsible for analyzing an applicant's financial structure to determine their credit worthiness, and for the setup and production of the company's direct marketing efforts at select locations in the Philadelphia region.
In 99', Chris became a Branch Manager for Sunset Mortgage, in which he performed all the management duties for his branch office. He was also responsible for all the incoming sales and production before leaving in 07' and becoming a Branch Manager for Eagle Nationwide Mortgage Company. Chris worked for this company until 10', where he developed and implemented synergy policies and procedures. He then held two more Branch Manager positions, first with WestStar Mortgage, Inc. from 10' to 11' and then with Lincoln Mortgage Company from 12' to 13', before finally making his way to Global DMS.
Chris graduated from Penn State University in 91' with a Bachelor's Degree in Finance, and received his Advanced MBA Degree from the Mortgage Bankers Association of Philadelphia. He is also currently the Executive Director and Founder of the Foundation for Adolescent Credit Education (FACE), which is a public charity that conducts personal financial responsibility classes for middle school and high school students in the Philadelphia area.
Sandi Lopez: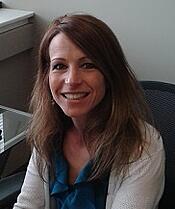 Sandi began working for Global DMS on August 12, 2013 as the company's new Senior Account Manager, and is responsible for both client support and retention. She will work directly with Global DMS' clients and act as a liaison between them and the company's internal departments to ensure that any issues are resolved efficiently and that all their needs are always met in a professional manner.
Before beginning her tenure with Global DMS, Sandi first worked for CIGNA Group Insurance from 99' to 01'. She initially worked as the company's Enrollment Specialist before being promoted to Client Service Manager, and was responsible for managing both new and existing clients. She created procedures that reduced inefficiencies and increased the company's response time to requests made by its clients, and resolved both billing and technical issues to help increase client satisfaction.
Sandi then went on to work for Sigma Financial as the VP of Client Service from 01' to 03', where she was primarily responsible for creating and presenting customized financial plans to officers of top-tier Fortune 500 companies. She complied, prepared, and analyzed financial data for the company's clients, and gave them recommendations based on the results.
Sandi's next stop was at Telerx Marketing, Inc., where she was employed from 03' to 13'. While there, she worked as the company's Client Service Director before being promoted to Account Director. She managed a staff of 90 employees to ensure that clients' contractual service level agreements were being met, and served as the primary contact for the company's client accounts that totaled $10 million annually. Sandi also acted as the liaison between the company's clients and its internal departments, including Systems, Finance, Sales, Operations, and Fulfillment.
Sandi graduated with a Bachelor's Degree in Psychology from Penn State University in 92', and earned a Master's Degree in Education from Lehigh University in 95'. She then went on to earn her MBA with a concentration in Marketing from Lehigh University in 99'.