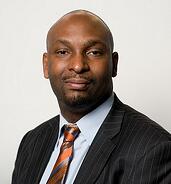 On August 9th, Global DMS' CEO Vladimir Bien-Aime will be in Monterey, CA to participate in a panel presentation at the Appraisal Institute's Residential Tapas Seminar. The Appraisal Institute has assembled a "legendary group of veterans" to share their experiences and valuable industry insight with attendees at this one day seminar, and several interesting topics to be thoroughly discussed throughout the day.
Vladimir's Topic – 'How to Start an AMC'
His presentation will highlight how one can start their own AMC, and will take attendees through all the necessary steps that are involved with creating an enterprise such as this.
About Vladimir:
Vladimir is the CEO and Co-Founder of Global DMS, and is an appraisal compliance expert with specific knowledge of the most current federal, state, and local appraisal-related regulations – including the Dodd-Frank Act, new Interagency Guidelines, and initiatives such as the Uniform Appraisal Dataset (UAD) and Uniform Collateral Data Portal (UCDP).
Since co-founding Global DMS in 1999, Vladimir has grown the company to capture a leading share of the appraisal management segment, with a client base of over 20,000 unique users and a 100 percent retention rate among lender clients. He has spearheaded the company's product expansion to include a fully integrated paperless support solution, automated review system, multi-software access program, and web-based forms.
Vladimir is continuously active within the mortgage valuation segment. In addition to regular meetings with GSEs and the lending community, he regularly presents at industry conferences, conducts webinars and thought leadership panels, and authors articles for the mortgage press.