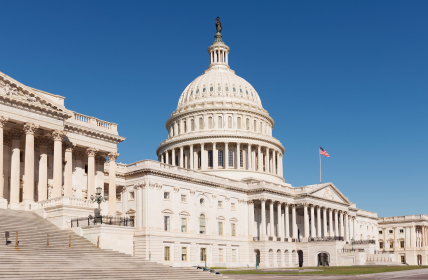 After more than two years of contentious political bickering, the Senate finally confirmed Richard Cordray as director of the Consumer Financial Protection Bureau (CFPB) by a vote of 66-34. Cordray, who has been serving as the acting director of the CFPB since 2011, was originally nominated for the position by President Obama through executive appointment by way of the Dodd-Frank Act – which instituted the CFPB.
The decision to confirm Cordray helps to resolve the prolonged questions about the legality of the CFPB, and also clears the way for the Bureau to take more aggressive steps in policing the financial services industry. If Cordray's confirmation had been blocked, the CFPB's authoritative reach would have remained limited and many of its new rules and programs could have potentially been negated.
During the past year, the CFPB issued a series of rules to help govern mortgage lending. These rules, which are all scheduled to take effect in 2014, will now most certainly go into effect as planned starting in January thanks to the Senate's confirmation of Cordray.
Cordray has been at the center of a larger political fight over the structure of the CFPB, in which Republicans have vowed to block the confirmation of any director until the Bureau's single-director leadership was replaced with a five member commission. Senate Majority Leader Harry Reid (D-NV) helped sway several Republicans decisions however when he threatened to alter the Senate's filibuster rules, which currently allow for unlimited debate unless there are 60 votes to cut it off.
Senator Reid warned that without an agreement, Democrats would unilaterally change the filibuster rules to keep the Republican minority from blocking the vote so that Cordray could be confirmed by a simple majority of 51 votes – Democrats currently hold 54 seats in the Senate. Twelve Republicans in all decided to reverse their decision in order to leave the filibuster rules intact, but promised to continue the fight for structural changes within the CFPB.
Those that support having a commission lead CFPB say it's the best way to protect consumer interests in the long run, because the strength of enforcement could potentially waiver depending on who is leading the Bureau.