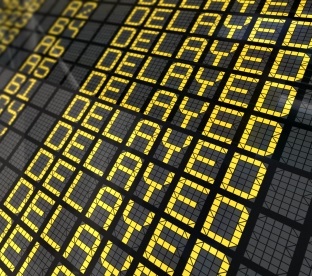 Fannie Mae recently sent out a notice to the industry stating that it has decided to delay the full implementation of the ULDD Phase 2 initiative until 2015. Originally slated to take place on August 25, 2014, the GSE cited its new eligibility requirements and its inability to align with Freddie Mac on the new Conditionally Independent data points within a reasonable timeframe as the main causes for the delay.
While completing analysis to determine the implementation timing of these 11 Conditionally Independent data points, Fannie identified the need to accommodate additional data point requirements at delivery in order to support its new eligibility requirements. The GSE will update the ULDD Phase 2 specifications with these additional eligibility data point requirements by the 3rd quarter of 2013, and will announce the new implementation timeline for the ULDD Phase 2 initiative by the 1st quarter of 2014.
Even though Fannie Mae's implementation of ULDD Phase 2 has been delayed, the GSE is still advising both lenders and vendors to begin or continue working on ULDD Phase 2 in support of the original August 25, 2014 mandate for all deliveries that are sent to Freddie Mac. In order to assist lenders with their implementation of the new data for Freddie Mac, Fannie has configured its Loan Delivery application to allow all the new data in the XML file, but will treat it as optional until it is fully implemented into the application in 2015.
ULDD Phase 2 Overview:
Fannie Mae's current ULDD Phase 2 initiative involves both the addition of 19 new data points and the revision of 33 Phase 1 data points. The Phase 2 ULDD specification contains the following:
8 new data points required by both Fannie Mae and Freddie Mac.
11 new data points that are Conditionally Independent – Freddie Mac is conditionally requiring them, while Fannie Mae has them as optional.
Revisions to 33 Phase 1 data requirements – revisions may include changes to a field's length, format, conditionality, and/or implementation guidance.
For more information on Fannie Mae's new data points, revisions, and/or overall ULDD Phase 2 initiative, please click here.