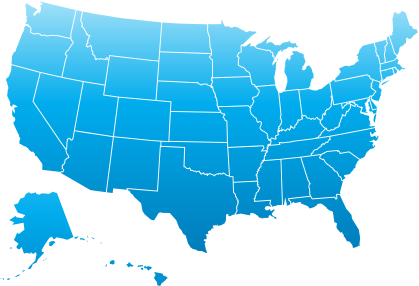 The Consumer Financial Protection Bureau (CFPB) has once again expanded its Consumer Complaint Database, which now includes state-by-state information. It has also added new complaints to the database that cover money transfers and credit reporting issues, and is planning on implementing debt collection complaints as early as this month.
When consumers file a complaint, they can now input the state in which they are filing the complaint from. Even though 5 digit zip codes have always been included in compliant information, the CFPB felt that adding this state category will help more people easily localize where complaints are coming from. The database's new state field also includes the District of Columbia, U.S. territories, and the military post office addresses of service members.
CFPB Director Richard Cordray believes that giving consumers access to this information is very important, because it will put "valuable information" in their hands to help them understand what is happening within their states.
To recap, the Consumer Compliant Database allows users to track, sort, search, and download consumer complaints on a variety of financial products – including credit cards, student loans, bank accounts and services, and mortgages. It allows the general public to see the type of complaint, the date of submission, and the company that the complaint concerns, but doesn't reveal the complainant's identity or personal information.
Every complaint that's filed is investigated by the CFPB, and if any violations are actually found, the offending institution will be required to either take corrective action or will be penalized – depending on the severity of the violation. Complaints are only listed in the database after the company responds to the complaint or after they have had the complaint for 15 days, whichever comes first.
The database, which is updated every night, has been growing very rapidly since its establishment and currently contains around 113,000 complaints. In regards to mortgage complaints, the current states/territories that top the list are New Hampshire (1), Maryland (2), the District of Columbia (3), Georgia (4), and Florida (5).