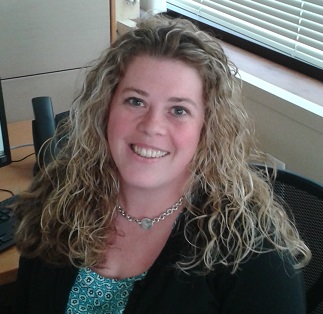 Back in May, Global DMS hired Kelly Ann Jourdain to fill the new Supervisor of Technical Support position within the company's Technical Support Department. She began her new tenure with Global DMS on May 20th, and is excited by the opportunities that lay in front of her as she begins her new journey with the company.
As the new Supervisor of Technical Support, Kelly Ann will be responsible for supervising a team of technical support representatives in a fast paced and client focused environment. She will coordinate the communications between Global DMS' Technical Support Department, Development Department, Sales Department, Implementation Department, and Senior Management, and will facilitate responsiveness and commitment to timelines. She will also support the technical training of the company's customers at all levels to help provide a consistent and positive customer experience.
Kelly Ann is known for her excellent interpersonal and communication skills, as well as her strong time management and organizational skills. She's quite experienced in succession planning, hiring, and performance management, and is proficient in both Microsoft Office and call center technology.
Prior to working for Global DMS, Kelly Ann was employed with Prudential Financial for 10 years, and received several promotions during her tenure with the company. She began as a Customer Service Representative in the company's Annuity Service Department in 2003, and was promoted to the department's Quality Review Specialist in 2005 – where she reviewed phone calls, hosted regular feedback sessions with staff, and developed a new quality program. Thanks to her work, the department was repeatedly recognized by the DALBAR organization as an industry leader in customer service.
Kelly Ann was then promoted to Associate Manager of the Annuity Service Department in 2006, in which she managed and developed a team of 12-20 customer service representatives to meet the quality and production needs of the call center. She was responsible for the hiring and training of entry level customer service representatives, and successfully developed and promoted staff from entry level to management positions.
In 2012, Kelly Ann received her final promotion to Project Manager of Annuities Communications, where she planned, implemented, and conducted post event analysis for Office of the President events – including town hall meetings, quarterly business update teleconferences, and semi–annual management forums. She was also the leader of a cross-functional council of advocates from all the company's different departments.
Graduating from Kutztown University of Pennsylvania in May of 2002, Kelly Ann earned her Bachelor's Degree in Speech Communications. She also successfully minored in Public Relations, and graduated from the Walt Disney World College Program.