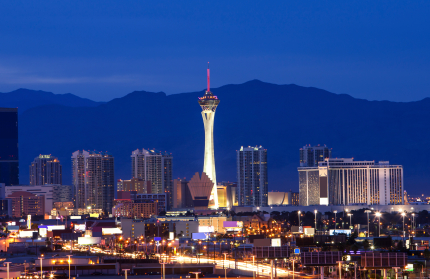 In exactly one week, Global DMS will be in attendance at the CRN's Valuation Expo at the Flamingo Hotel in fabulous Las Vegas, Nevada. This conference is scheduled from June 18th through June 20th, and will bring together hundreds of leaders in the valuation industry.
Those that attend this conference will learn the latest information about the future of the valuation industry, and will be provided with policy updates from Fannie Mae, the CFPB, the ASC, and the Veteran's Administration. The Valuation Expo also offers a unique opportunity to network with lenders, vendors, regulators, and valuation professionals, and grants continuing education credits to real estate appraisers that sit in on several panel sessions.
To view the conference's official webpage, please click here.
Global DMS involvement:
Global DMS will be in attendance for the duration of the conference, and is excited by the opportunity to meet the many renowned professionals that will be present. Our company's CEO, Vladimir Bien-Aime, CRO, Matt McHale, and VP of Marketing, Jody Collup, will be on-site to answer any questions you may have about our company.
Additionally, Global DMS will be hosting a party at the Absolut Suite in Ceasars Palace on Tuesday, June 18th from 7-11pm local time. Participants will be able to unwind and have a little fun, and can partake in an hors d'oeurves and Absolut Vodka tasting. If you're interested in attending, please send an email to marketing@globaldms.com prior to June 14th.
About Global DMS:
Catering to Lenders, AMCs, Appraisers, and other real estate entities, Global DMS is the mortgage industry's preeminent provider of residential real estate valuation management technology. Our all in one collateral process management solution known as eTrac promotes compliance, improves workflow, and is completely cost-effective thanks to its cloud-based design.