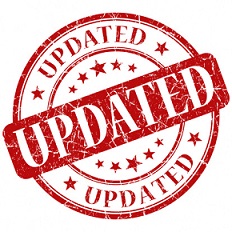 Back in December of 2012, Global DMS launched its new Global Communicator application, which replaced its Marketing Center application. Used for marketing and sales purposes, Global Communicator allows its users to better market their products, services, upgrades, etc. to both potential and existing clients and co-workers through efficient and personalized mass-emails.
During the first few months after Global Communicator officially went live, Global DMS was made aware by several members of its client-base that multiple complications had been occurring and that there was a need for system improvements. With that said, the company's Development Department got right to work to promptly fix the issues so the application would run as intended.
The following updates and system enhancements have been completed:
When a user clicks on the "Add New Campaign" button on the application's Main Screen, they are no longer guided to a blank page and now have the ability to create a new campaign.
The "Client Users Report" within the application will now pull the Client User's email address directly from the system.
The "Import File" functionality no longer counts the blank email row when counting the overall number of recipients.
When creating a header for an email, users are now able to save the header with an actual name and not just a space.
When clicking on the "Send All" button in the Main Menu, the sender default no longer holds on to the sender address after the message has been sent.
Error messages will now occur in the "STMP Adding Settings" when a user doesn't fill in all the required information correctly.
The "Imported csv. File Summary" now lists which emails were in the incorrect format and failed to send.