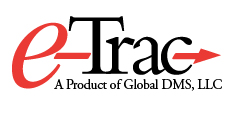 Global DMS will be hosting a Customer Experience Webinar titled, Company Document Management, which will provide listeners with a walk through of eTrac's Company Documents Application. In this webinar, we will be discussing both the different features of this application and the many benefits that it can bring to your appraisal management process.
Company Documents is a versatile application that allows eTrac Staff Users to automate communications to Clients and Vendors. This application provides standard documents to both Staff Users and Vendors, and also provides documents to Client Users on the Main screen. It gives Staff Users the ability to automatically send additional information in the body of a message, and can include email attachments that are either sent to Client Users upon file delivery or to Vendors upon order assignment.
Additionally, this application allows Staff Users to add logos to invoices, Web Forms, and MARS review files, and can also be used in conjunction with the Workflow Engine to send custom emails for specific Workflow Actions.
This webinar is open to both the public and to Global DMS customers, and will take place on: Wednesday, May 15, 2013 from 2:00pm – 3:00pm ET.
What to Expect:
A detailed walk through of eTrac's Company Documents Application.
Clear and concise demonstrations on how to use the function's different features.
A 30 minute Q&A session
System Requirements Include:
PC-based attendees: Windows 8, Windows 7, Windows Vista, Windows XP, or Windows 2003
Mac-based attendees: Mac OS X 10.6 or newer
Mobile attendees: iPhone, iPad, Android phone, or Android tablet
Space is limited, so please don't hesitate to register.
Global DMS' Customer Experience Webinar Series Overview:
Every month, Global DMS will be hosting what we call a Customer Experience Webinar. These webinars will be live, and will walk you through a different functionality of eTrac so you can master our System and harness its full potential. A detailed explanation and walk through will be provided during the initial 30 minutes of each webinar, while a Q&A session will occur during the final 30 minutes of each webinar.
To view last month's webinar, please click here.