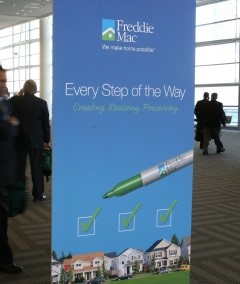 On April 16th, the Government Sponsored Enterprises (GSEs) issued another Uniform Collateral Data Portal (UCDP) Release Notification and Uniform Appraisal Dataset (UAD) Update to remind the industry about the upcoming conversions of several UAD compliance warning edits to fatal UAD edits within the UCDP. The first phase of the conversion—which is set to be implemented on June 22nd, 2013—includes the following data fields:
1) Appraisal effective date
2) Subject contract price / Comparable sale price
3) Above grade Gross Living Area (GLA) (subject and comparables)
4) Sale type (subject and comparables)
Each of the data fields above has an associated UAD edit that will be returned by the UCDP if the data provided is incomplete or in an invalid format. If an appraisal is submitted to the UCDP and receives one or more fatal UAD edits, it will initiate Hard Stop 401 (UAD Compliance Check Failure), and a "Not Successful" status will be issued in the UCDP as a result. When a lender or appraisal vendor receives this "Not Successful" status in the UCDP, they must first correct the appraisal and then resubmit it with the required data in the correct format.
This first phase of conversions from warning edits to fatal edits will apply to the four UAD forms—Fannie's 1004/Freddie's 70, Fannie's 1073/Freddie's 465, Fannie's 1075/Freddie's 466, and Fannie/Freddie's 2055.
Fannie and Freddie will initiate the second phase of the conversion for the remaining applicable data fields during the second half of 2013, and will provide all the associated messages and forms at least 90 days prior to the official conversion. The second phase of the conversion currently has no official implementation date, so stay tuned for future announcements.
Addition of Latitude and Longitude Data Fields:
The GSEs also announced that they are planning to add the latitude and longitude data fields for subject and comparable properties to the UAD specifications. These fields are existing MISMO fields that will be captured by the UCDP starting on June 22nd, 2013—if the data fields are present in the XML file. No UAD edits will be issued for these new data fields at this time, and they are also not being added to the appraisal forms.